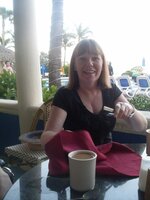 Frances Carol Patience
On June 1st, 2022 after a long illness Frances Carol Patience in her 68th year passed away. She leaves a loving daughter, Sandra Ellison and three adoring grandchildren, Natalie, Nevaeh and Isaac . She was predeceased by her daughter Jocelynn and her life partner Robert Eull.
Frances will be sadly missed by her five sisters, Margaret Oliveira, Donna Seabrook, Roberta Rodrigues, MaryAnn Lawton and Valerie Ross. She was also predeceased by her brother, Jim Ross.
At Frances' request, there will be no funeral service.