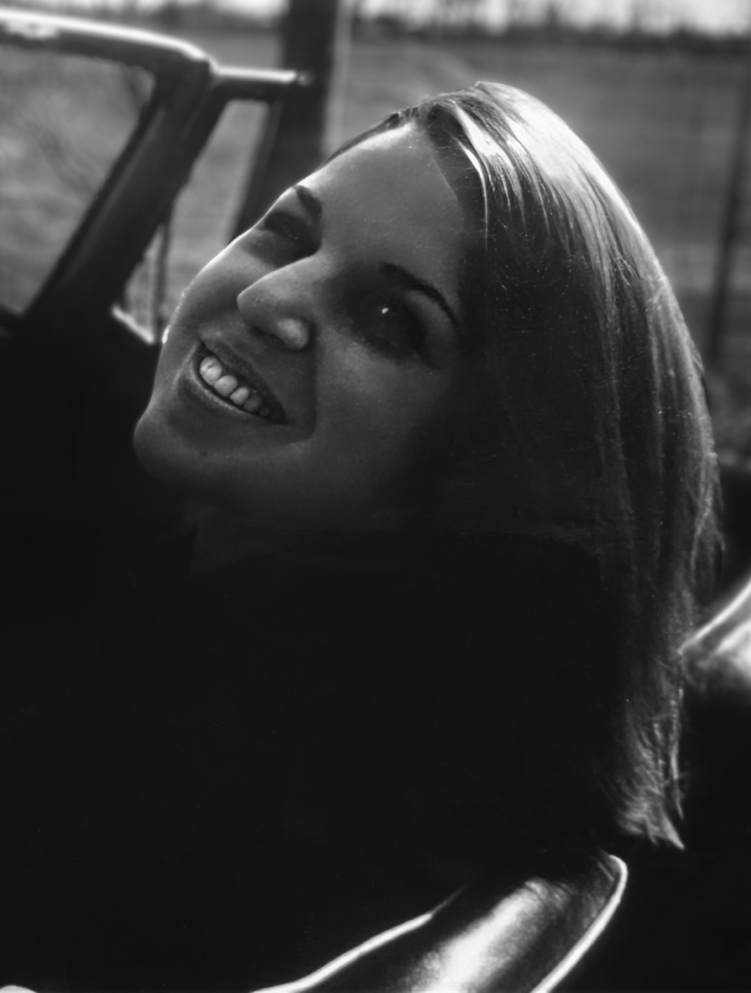 Judy Taylor
Born Judith Ann Rapp to Charles and Mary Rapp in Syracuse, New York, Judy died peacefully in the company of her son, Zack Taylor, from complications of heart disease and COPD after entering palliative care at Victoria Hospital in London, Ontario, Canada.
Growing up in Woodstock, Rhinebeck, and other Hudson Valley towns north of New York City, she frequently visited her mother's family in Syracuse and father's family in Saugerties. After attending secretarial college, she made an extended trip to Europe in 1963 that became an important touchstone for the rest of her life. She spent some time in Britain, staying with family friends Peter and Anne Curry in London before making the first in-person connections with her father's German relatives since he had emigrated to New York City with his family in 1924. She relished being the exotic "Amerikanerin" in the small Black Forest village of Schramberg, where her paternal grandfather's family was from, and where many distant cousins still lived. Meeting up with a friend, she travelled elsewhere in Germany and France.
On her return, she moved west to San Francisco, where her brother attended graduate school at Berkeley. Working in offices, she met her future husband, James Taylor, a landscape architect. They married in Guelph, Ontario, in 1967, when he briefly taught at the university, had their honeymoon at Expo 67 in Montreal, and soon moved to Winnipeg, Manitoba, where he established a landscape architecture firm with Canadian colleagues, and then to Calgary, Alberta, in 1970. During these years she worked in banks and law offices, including for future Alberta premier Peter Lougheed. Their only son, Zachary Taylor, was born in 1973. She learned to speak German at the Calgary German Language School, where she later served on the board. When her son went to school, she returned to work as an educational assistant where she enjoyed making art with children. She and her husband travelled widely during the 1970s and 1980s, making trips to Expo 86 in Vancouver, Germany, Brazil and Peru, Australia and New Zealand, and Great Britain. Her marriage ended after the family moved to Guelph, Ontario, in 1984.
Judy pursued creative endeavours throughout her adult life, mastering multiple calligraphic styles and weaving tapestries and other artworks on her loom in her 30s and 40s before turning to quilting in her 50s and 60s. She was an active member of several quilt guilds in southern Ontario and received local attention when she quilted a "cosy" for her car and drove in local parades. During these years she regularly visited and assisted her parents in Florida and aunt and uncle in Syracuse, and reconnected with old friends across Canada and the United States. She enjoyed one last transatlantic trip, a package tour to Russia and Scandinavia. She took great delight in Sam, her only grandchild, born in 2009, showering him with love and Lego.
As her health declined, she moved to an apartment in London, Ontario, near her son's family, in 2016. She quit smoking in 2017, after over fifty years of heavy use. Even as she could no longer engage in artistic pursuits, drive, or walk, she insisted on living alone without assistance and
maintaining her independence. She will be remembered as someone who was a proud mother, generous friend and neighbour, fierce defender of her privacy and autonomy, and creative spirit.
She is survived by her son Zack Taylor, daughter-in-law Jennifer Hall, grandson Sam Taylor, nieces Jennifer Rapp Bienaimé and Alisa Rapp Ratner, and cousin Scott Daniels.
Donations in Judy's name can be made to Physicians for a Smoke-Free Canada at Canada Helps (https://www.canadahelps.org/en/charities/physicians-for-a-smoke-free-canada/).