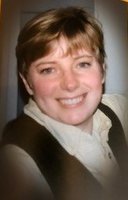 Maureen Connolly
CONNOLLY, MAUREEN
Daughter, sister, aunt and nurse, passed away on April 7, 2019 at the age of sixty five.
A dedicated nurse, Maureen retired from the London Health Science Centre where she worked in the gynaecology and oncology surgical unit. Maureen is predeceased by her parents Edward and Patricia Connolly, from whom she inherited her quick-witted sense of humour and generous spirit. Recent painful illness, complicated by her lifelong struggle with depression and anxiety, resulted in Maureen ending her own life by suicide.
She will be lovingly remembered by her brother Thomas and his wife Susan Connolly, nieces Erin and her husband Tom Rothfischer, Kate Connolly, Shannon and her husband Jeremy Daniel, as well as her grand nieces and nephews Lauren, Paul and Julia Rothfischer, Jacob Connolly and Max Daniel.
Proud of her Irish heritage, Maureen would appreciate this proverb:
"I could not stay another day
To love, to laugh, to work, to play:
Tasks left undone must stay that way.
And if my parting has left a void,
Then fill it with remembered joy."
At Maureen's request there will be no funeral. A private family interment will take place in Sarnia at a later date.