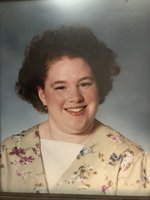 Lisa Lynn Aldington
We are heartbroken to announce the passing of our daughter Lisa on May 11, 2019, after a brief illness.

Survived by Parents Bob and Linda and Sister Christine, Aunts, Uncles, and Cousins.

Family and Friends will be received at The Church of the Epiphany 11 Briscoe St. West, London, N6J 1L9 on Friday May 17, 2019 from 10:00 a.m. until the time of the service to celebrate Lisa's life at 11:00 a.m.

Cremation has taken place.

In lieu of flowers, donations to the memorial fund of The Church of the Epiphany would be appreciated.