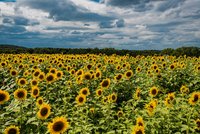 Joy Avril Currie
On Sunday, Oct.13th, 2019, Joy
passed away peacefully at home
with her husband by her side.
Joy was born in Capetown, South
Africa to the late Simon (1995) and
Clara Carelse (nee Ward, 2013).
She is survived by her devoted
husband of nearly 50 years, Jim
Currie; three children Raymond
(Leigh-Anne), Ryan (Michelle), and
Jodie; 4 grandchildren, who were her
greatest loves, Miranda, Kelsey,
Chase, and Corbin; 2 sisters, Estelle
MacKinnon (Bruce) and their late
daughter Jen MacKinnon (2014),
Jennifer Northcott (Toronto), and
several nieces and nephews that she
loved dearly.
Growing up near the ocean held a
very special place in Joy's heart.
Through her various travels with her
husband she would fill her heart and
soul every time she could revisit the
ocean. Their travels together
included visiting all 10 Canadian
provinces, 50 States in America, and
35 cruises all over the world, taking
extended stays wherever they
landed.
Visitation to be held at The Rose
Chapel 6700 Burtwistle Ln, London
on Saturday, Oct. 26th, from 7-9
p.m., and Sunday, Oct. 27th from 11-
12. A Memorial Service conducted
by Eric Ross will commence at noon.
Friends and family are invited to
gather for a Celebration of Life
immediately following the service at
the The Best Western Stoneridge
Inn, 6675 Burtwistle Ln, London. A
private family internment will be held
at Woodland Cemetary at a later
date. In lieu of flowers, donations to
the Baker Center for Pancreatic
Cancer (c/o London Health Sciences
Foundation, 747 Baseline Rd. E,
London ON, N6C 2R6) would be
greatly appreciated.
The family would like to extend their
gratitude to the Oncology Staff at
LHSC, the homecare providers from
LIHN and VON, and a special thank
you to Dr. Elena Matusa. With their
care and compassion they made it
possible for Joy to spend her final
days at home, with her loving family
by her side, as per her wishes.