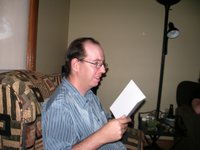 Robert Leyes
Robert Leyes
July 26, 1980 – October 20, 2019
Robert passed away in his 40th year at home as a result of natural causes. Beloved son of Ron and Cheryl, brother of Warren (Tracy), Serena Boughner (John), Craig (Jen) and Don (Stacia). Survived by 10 nephews and nieces.
Robert was a great fan of the Blue Jays and Toronto Maple Leafs and knew his stats early in life. He was planning on attending Nationals games this winter with his Dad. Rob was a great fan of TV especially some 80's shows like "Walker Texas Ranger".
Robert was known as Robert or Rob to his family but surprisingly as Robbie to his fellow residents. They admired him for his kindness and love of euchre.
He will be missed by all those who knew him.
Cremation has taken place. A private family celebration of life and scattering of ashes will take place to honour Robert.