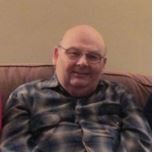 Douglas George Blake
Douglas George Blake passed away on October 08th 2020. Mr. Blake was a Chartered Accountant who had to retire early due to heart problems. He is survived by his siblings Margaret (Albert), Elizabeth (Edward), John (Gloria), Rose (David) and Philip, as well as many nieces and nephews. He is also survived by a beloved friend Patricia Barbato. He is predeceased by his brother Ernest (Jill).
During his life he worked with many charities including Boy Scouts of Canada, Huron Church Camp, Stevenson Children Camp, and United Way. He was awarded the Sovereign's Medal for Volunteers by the Governor General in 2002.
Cremation has taken place at Woodland Cemetery. Due to COVID19, no funeral will be held.