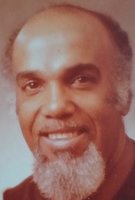 Louis Gormandy
Gormandy, Louis Adrian
Louis Adrian Gormandy born on Oct. 10, 1929 in Trinidad West Indies passed away suddenly on Saturday January 9, 2021.
Louis is predeceased by his parents; Mildred Edghill & Clarence Alfred Gormandy, brother Clarence Gormandy, sister Patricia Leiba and half brother Rudy Granger. He is survived by the mother of his children; Barbara Gormandy, his half sister; Claire Mitchell, his common law spouse; Karen Pickering, his 4 children; Cheryl McMullen (Dave), David (Sandra), Sandra Gormandy, Lauren Taylor (Lucious), his 5 grandchildren; Christopher, Curtis, Keith, Kyle & Cassandra Gormandy, 1 great-grandchild; Kaysan Gormandy, & numerous other family members & friends.
Louis was a respected Professor in the community who loved to play golf & cook in his spare time. He will be greatly missed by all who knew & loved him.
Special thanks to the doctors, Nurses and numerous staff at Chelsey Park Long Term Care, London & the ambulance attendants. We appreciate all you do for our loved ones.
A small family gathering & celebration of life is being considered for a later date.
Donations are greatly appreciated in memory of Louis can be sent to: www.parkinson.ca or by cheque to: Parkinson Canada, 4211 Younge St., Suite 316, Toronto On, M2P 2A9 or Charity of Your Choice would be welcome.