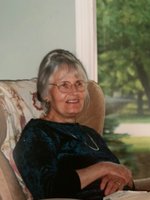 Gisela Berta Legiehn
On Tuesday January 5, 2021, in her 91st year, Gisela passed away peacefully into the presence of the Lord at London Health Sciences Centre, University Hospital.
During her last day, she was surrounded by her loving husband and her four children.
Beloved wife of Arthur Legiehn and loving mother of Ursula Phinnemore (Harold), Fred Legiehn (Wendy), Heidi Street (Gordon) and Ernie Legiehn (Marilyn).
Grandmother of 14 and great-grandmother of 36.
Loved sister of Ulla (late Heinz Schmidt) and brother Klaus ( Margrit Noss) and predeceased by her late sister Gerda (late Johannes Meyer) and her late brother Friedbert (late Hannelore Noss).
Gisela was born to Fritz and Luise Noss in Frankfurt, Germany on December 29, 1930. She was raised in a Christian home and experienced both fun family times and difficult war conditions. Even as a child she depended on her faith to get her through these early years.
In her teenage years her family moved to Wiedenest Germany where she met her future husband, Arthur. They then moved to South America where they were married and lived in a Mennonite community both in Paraguay and Brazil. They had 3 children born there and then moved back to Germany where their fourth child was born. Shortly after, they migrated to Canada and lived in Toronto and finally moved to London Ontario for her final 30 years. She and Arthur recently celebrated their 70th wedding anniversary, marking a wonderful life together.
During the years while she was raising her four children, she helped start and taught in a Saturday morning German school.
She was also heavily involved in her church life, choir, and children's programs.
Gisela was a stay at home mom to her four children but also worked from home in helping out with the family business.
One of the greatest joys in her life was spending time with her grandchildren, and then great grandchildren. She will be lovingly remembered for playing and singing with them and encouraging them in their faith.
Gisela was an extremely hard working, practical and creative person.
She was known to all who loved her for her beautiful sewing abilities which produced countless duvet covers and sheets for all.
She had a great heart for the needy and gave generously. Many people were the recipients of her care packages in the form of food and clothing as well as financial support. She also spent several years volunteering at a church sponsored care centre. Her ministry grew into a counseling capacity as people from every walk of life sought out her advice and encouragement.
Gisela has passed on a legacy of loving faithful service, hard-work and perseverance. As we reflect on her life we are grateful for her love for her Lord, her love and care for those around her and for her prayers. She will be greatly missed by her family and friends and especially her Arthur of 70 years.
At the end of her life, we were able to sing together her favourite song "Blessed Assurance, Jesus is mine". This song truly represents Gisela's life in the words "This is my story, this is my song, praising my Saviour all the day long".