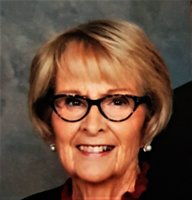 Norma Helen Lockman

With heavy hearts we announce the passing of Norma Helen Lockman at her home in London, Ontario on Wednesday, March 3, 2021.
Norma is survived by Clarence Lockman, her loving husband and best friend and her two children Maxine Kibler of London and Murray Kibler of Toronto, loving sister Freda Barber of Baden, loving sister-in-law Elaine Esplen of Port Elgin, brothers-in-law Gord Scott of Owen Sound and Al Barber as well as several cherished nieces, nephews, and friends. Beloved daughter of the late Barbara and Bruce Esplen of Burgoyne, Ontario. She was predeceased by her dear brother Jim and sister Jean Scott, and sisters in law, Ruth Brady and Jeannette Lockwood.
Norma was a caring, gentle person who was always very supportive of family and friends. She was a long time active member of Mount Zion United Church and a dedicated elementary school teacher for 34 years.
Her greatest passion was gardening, but she also enjoyed time in her kitchen and sewing. She looked forward to winters in sunny Arizona with her many friends there. She will always be remembered for her kindness and tender love.
A Celebration of Life will be held at the Lockman home this summer at a date to be announced later.
In lieu of flowers, please consider a donation to the Mount Zion United Church, London, Ontario or a charity of your choice.