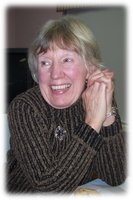 Diane Elizabeth Risler
Quietly and peacefully at her home in Old South, London, Ontario, Diane Risler (nee Goetz) passed away on June 11, 2021.
She will be greatly missed by her husband Tony; three children Shanon, Sarah (Ben), and Eric (Linda); along with her grandchildren she loved so much, Diana (Scott), Robert, Mya, Xander, Ever and Lucy. She is fondly remembered and loved by her five sisters Barb, Geri, Bonnie, Jackie, and Sheila; her brothers-in-law Fred, Thane, Keith, and Kerry; and many nephews and nieces. Diane touched the lives of many more in her 30+ years of teaching with the London Catholic District School Board.
We learned a tremendous amount about how to live life from Diane. Her character taught us to be courageous in action and to be kind with one another. We learned to laugh at adversity and be resilient. She taught us that life can be unexpected and to appreciate and celebrate the positives, no matter how small. Her playful attitude, keen sense of empathy and compassionate nature were qualities she showed us every day.
Although our hearts are broken, her passing was dignified and her wish to remain at home in the care of her loved ones was realized. A heartfelt thank-you goes to her husband for his unwavering dedication and providing her explementary care over the past few decades. It was a true and rare honour to witness the love between Diane and Tony as their journey together unfolded.
The family asks that memorial donations be directed to Childcan, a charity near and dear to Diane's heart. As a retired teacher it was always her intention to volunteer with this agency until her illness left this intention unfulfilled.
A Celebration of Diane's Life will follow when current pandemic restrictions are lifted. If you are interested in attending kindly reach out to eric@risler.ca or leave a comment on this memoir page. We invite you to share your thoughts and stories about Diane on this memoir page and we look forward to reading how she is remembered.