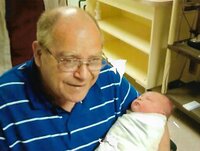 William Patrick "Pat" Yorke
William Yorke peacefully passed away at Parkwood and care on Friday 13 of August 2021. London, Ontario in his 78th year.
Beloved husband of Linda Fulton Yorke. Predeceased by his father Axel Yorke, his mother Lavonah Welsh Yorke, his brothers Lawrence, Floden, Ricky, and his sister Sylvia Mullion. Survived by Gary, Carroll, and sister Beverly. Sadly missed by his children Patrick and Pauline, Rick and Radca, Lauralee, Emilee, and Matthew. 6 Grandchildren, 4 Great grandchildren and missed by his dog Rosie.