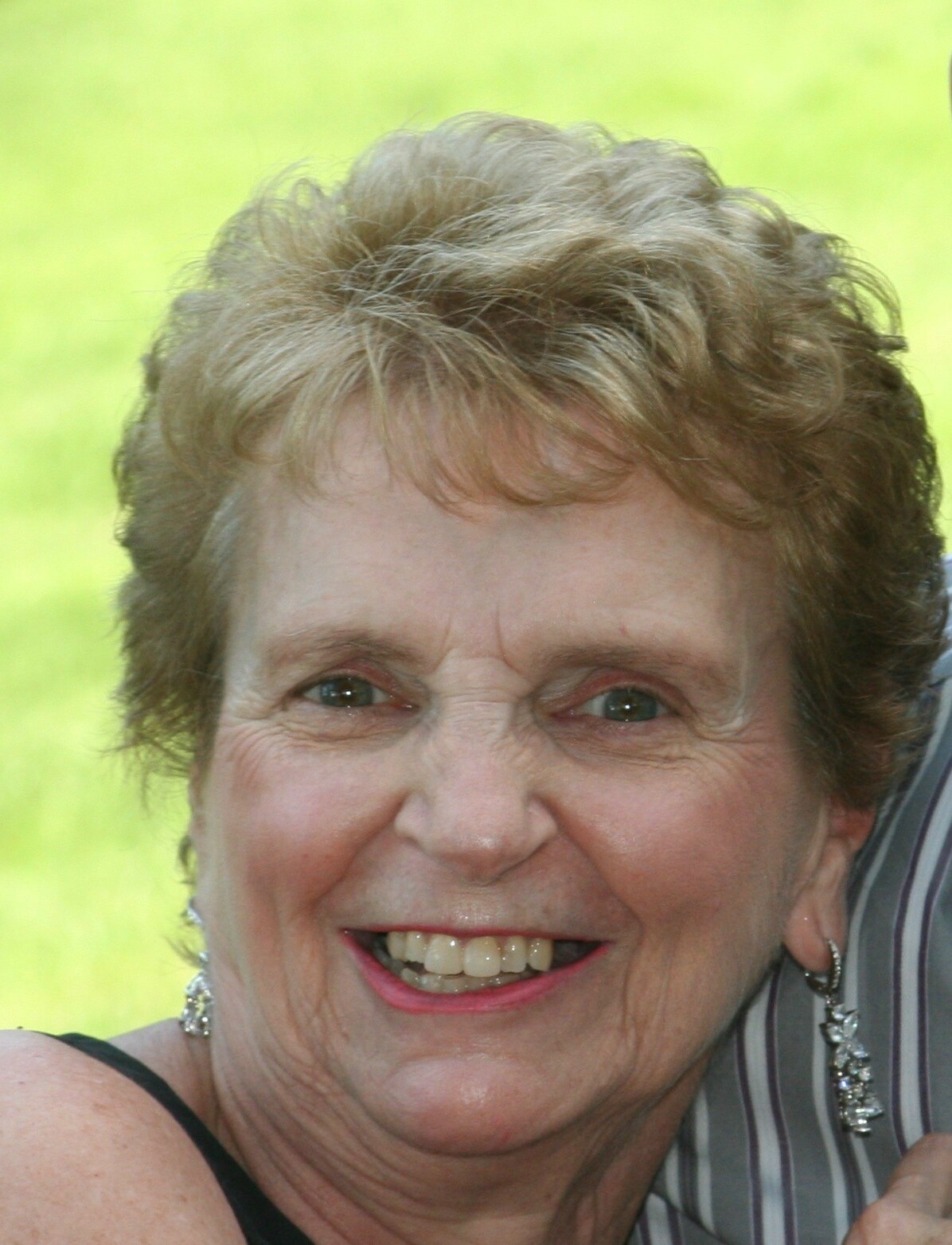 Betty Ann English
Peacefully, surrounded by family, Betty Ann English of London died on January 16, 2022. She was in her 87th year and listening to Frank Sinatra.
Betty Ann, mostly known to friends and family as Betty, was lovingly called Betsy by her late husband George. She also happily answered to Bet, Mom, Grandma, and Poppa's Grandma (as her great grandchildren playfully called her). Upon moving into her final residence at Queen's Village Memory Lane, she asked to be called Betty Ann.
Betty Ann was a smart and fierce woman who understood the power of lipstick, the difference a good cheesecake makes at a family gathering, that the Toronto Blue Jays had the potential not to stink, that a little bit of Baileys never hurt anyone, and that you could never start listening to Christmas carols too early.
Betty Ann had many loves in her life. She loved her family, black licorice candies, holidaying in Florida, Moulin Rouge – the movie, tending to her garden, and dancing to Big Band Music. She couldn't live without Kim's kindness (not to mention her pies!), Randy's sense of humour, New's tall tales (she believed every one of them to be true), Steve's visits, and Mary-Ellen's eternal optimism.
But the biggest love of her life was her husband George. Having met when she was twelve and he was fourteen, they conquered the world together, getting up to great capers, and raising a family that adored them. They were married for 64 years.
Betty Ann lived a wonderful life. She was the loving mom of Mary-Ellen (Phil) Lewis, Steve (Loretta) English, Kim (Dennis) Burt, Randy (Brenda) English and New aka Jamie (Traci) English, adored Grandmother to 13 grandchildren and 19 great grandchildren. She will be missed. Betty Ann will be cremated and a celebration of her life will be held in the spring, as she absolutely loved spring flowers, except for the yellow ones.
Thank you to the Queen's Village Memory Lane Staff for their loving care of Betty Ann for the past two years. Those wishing to make a donation in memory of Betty Ann are asked to consider KidSport Canada (www.kidsportcanada.ca), or Make a Wish (www.makeawish.ca).