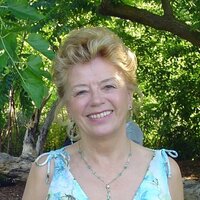 Ellen Lisa Eldridge
Ellen's sons - Shayne, Scott and Steve are grieving at the loss of their beloved mom on February 8, 2022. She died peacefully at University Hospital and is now with her loving husband Harold.
Mom was born in 1936 in Hornepayne Ontario. Her father William Kampela was a foreman with the CNR while her mother Aune Kampela (nee Varho) kept the house warm for the family which included her brother Victor and sisters Elsie, Esther and Connie.
In her late teens Mom decided that she wanted to spread her wings so she travelled to Toronto. There she found office work and eventually met the love of her life - Harold (who passed away in June 1986). They married in 1958 and had their first son - Shayne. They shortly moved to London living in Old South then eventually moving to the east side of the city. Shayne soon had two new brothers - Scott and Steve. Mom did some factory work for a couple of years then decided she wanted a change. She then trained as a dental hygienist doing that work for a short time till she was successful in becoming the Executive Secretary to the head of the Dental Division at the London Board of Education. This eventually folded in to the London Middlesex Health Unit where her organizational skills helped the division succeed and grow. Mom worked as the Executive Secretary to the Director of Dental Health for a number of decades till she had to retire at age 65. Mom was the type of person who liked to be busy and active. She soon found work with the Angilcan Church Women headquartered at the Diocese of Huron. Again, mom's organizational skills helped ensure that the group was able to fulfill it's mandate.
Mom was very active and well respected and loved by many friends and groups. The Daughters of The Nile, Eastern Star (PW Matron) and especially 'The Cooters' who will remember her passion for collecting china tea- cups and saucers.
Ellen is survived by her sons - Shayne (Sheila), Scott (Terri), Steve (Violeta) as well as grand-children Stacey (Dave), Julia (Anujan), Nathan (Meaghan), Ryland (Carrie), Meggan (Nathan) and great-grandchildren Jordan, Matthew, Titus, Jude, Elijah, Ada, Madelyn, Cadence and Sarah.
She is mourned by her brother Victor Kampela (Lillian), Elsie Winchester (Dawson), Esther Prusak and their families. Mom also has many nieces and nephews in Canada plus relatives in Finland.
Cremation has taken place with interment at Woodland Cemetery.
In respect of Mom's wishes there are no celebrations of life planned. The family asks that each of you individually and in your groups of friends take the time to think of her and share some funny stories and remember a life well lived perhaps while drinking tea from a fancy cup and saucer.
In lieu of flowers donations can be made in mom's name to St. Paul's Social Services, Shriners Hospitals for Children or Canadian Cancer Society.
The family would like to extend their deep appreciation to all the doctors and nursing staff at University Hospital for their empathetic care and concern for our mother.