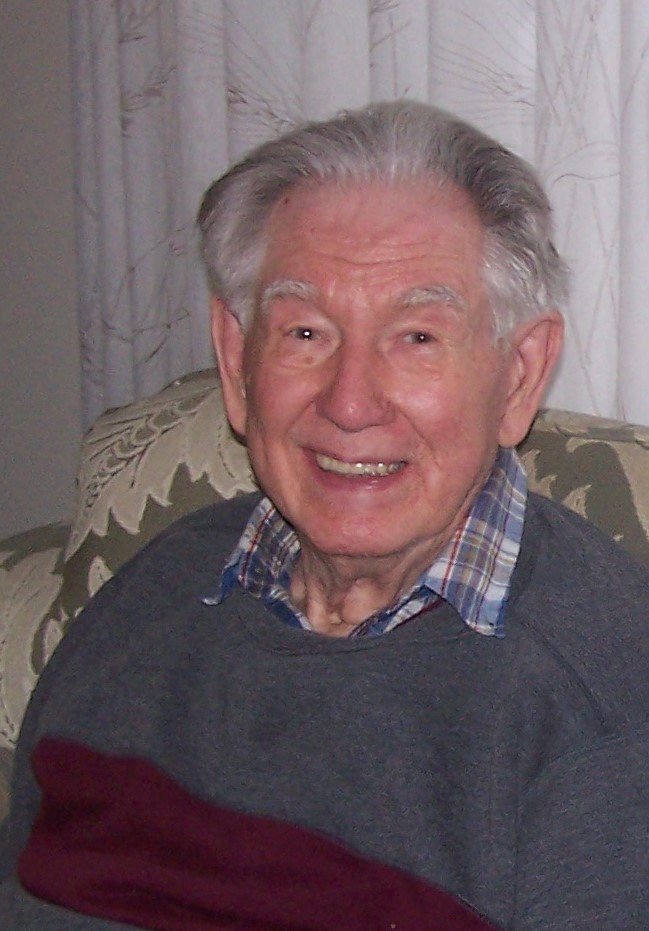 Obituary of Walter George Arthur Keske
KESKE, WALTER GEORGE ARTHUR
After a very short illness, at University Hospital, Walter Keske passed away on Dec. 23, 2018, two months short of his 91st birthday.
He is survived by his wife of 36 years, Maxine (Burch) and his sons, David, in Vancouver, and Eric (Janet), in Toronto, his sister, Shirley (Alan Hayes), in Lancaster, N.Y., his nephew Jim Hayes (Gloria), his nieces Sandra (Len Lewis) and Kathy Francarlo and their families in the United States. Also survived by his brother-in-law Paul Burch (Kathy Robinson-Burch) and sister-in-law Elizabeth Wagner (Jon Pepers) and his nephews Dylan and Matt Burch, and niece Bridget Wagner in London and Cambridge Ontario.
After cremation, there will be a visitation at St. Luke the Evangelist Anglican Church - Broughdale, 1204 Richmond St. N. in London on Friday, January 11, 2019 at 2:00 P.M. A funeral at 3:00 P.M. with reception to follow. All family and friends are welcome to help celebrate his life.
Walter graduated with his Bachelor of Arts, Cum Laude, in English Literature from the University of Buffalo in 1949. He studied French at McGill University during the summer of 1949 prior to winning a Fulbright Scholarship to study Comparative Literature in Aix-en-Provence, France. While residing in France, he received his degree (Diplôme de Licencié ès Lettres), and then proceeded to teach in Aix-en-Provence, Marseille and in Paris at the Sorbonne for a few years. During those years, he also studied piano from the concert pianist, Lelia Gousseau, prior to returning to teach in the United States at various Colleges and Universities including UCLA and Kalamazoo, Michigan. In 1970, he accepted a position at the University of Western Ontario. He continued for many years at both UWO and Fanshawe College, teaching in both the French Department and the Department for Continuing Education.
He was an avid music lover and traveller, a classical pianist, a lover of art and languages, a person who liked his red wine, and who enjoyed the company and good conversation of all people. He will be sadly missed.
At this Christmas season, we ask all friends and family in lieu of flowers to donate to the Diabetes Canada or The Alzheimer Society London and Middlesex in his name.