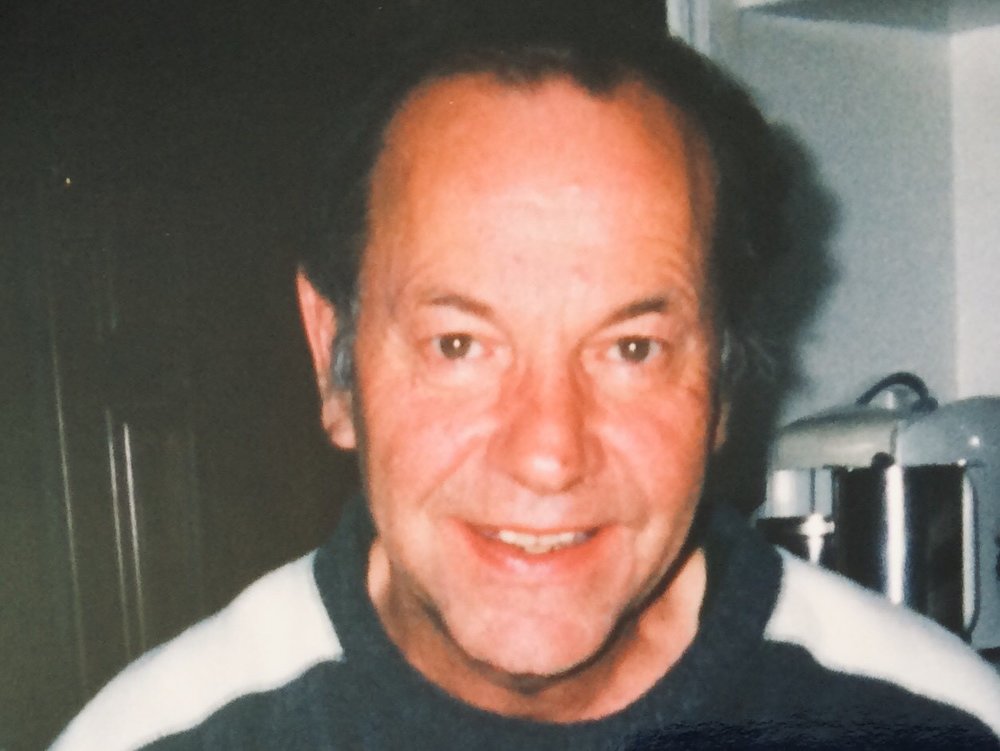 Obituary of Hendrik (Henry) Broere
Our fun-loving Grandpa, Dad, Husband and Brother
Henry was known for warmly greeting a friend or a stranger alike, and we expect most people would have known him as we did, as a great big-kid at heart! Not only did Henry have quite the sweet tooth and a lot of energy, but he was also one-heck-of-a jokester and a storyteller. Always eager to make people smile and laugh, we especially admired his quick wit.
Henry was never afraid to take on any kind of project, and although he really was a hard-working Jack-of-all-trades, for 52 years he worked as a skilled painter under his own business Henry Broere Decorating.
Henry led an active and adventurous life. He cherished his many family vacations, both as a child and as an adult, whether within Ontario or across Canada, in Walt Disney World, or in England, France, Italy and Holland. Throughout his life he was an avid fisherman and he enjoyed playing hockey, going for bike rides and caring for animals. He also took great pleasure in rollerblading, playing tennis, cross-county skiing and camping.
Henry was a mighty good man who embraced both his Dutch and Canadian roots and who truly loved his family. As his family, we think Henry was AWESOME and he will be greatly missed!
In March 2018 Henry was diagnosed with AML (Acute Myeloid Leukemia) which was the eventual cause of his death. Although his time with us was shorter than expected, for sure Henry would say, "I've had a good life!"
Hendrik (Henry) Broere: Born January 16, 1950 in Zeist, The Netherlands; Died January 5, 2019 in London, Ontario - Adored husband of Sandra Maxine Broere (nee Jackson) - Treasured father of Michael Henry Broere, Jennifer Maxine Broere, and Michelle Maxine Cliche (nee Broere) and her husband David Cliche - Loving grandpa to Madeline and Aidan Cliche - Predeceased by his parents Willy (Wilkempje) Broere (nee Bouwmeester) and John (Johannes) Broere - Cherished brother of Johnny Broere (and his wife Gillian) Elizabeth (Betty) Jackson (nee Broere, and her husband Keith) and Rick Broere (and his wife Linda) and uncle to Roly, Jamie, Shannon, Jeff, Jason, Adam, Andrew, Trina, Nikki, Lisa, Sunny, and Toby - And missed by his German Shepherd puppy, Eva.
In keeping with Henry's wishes, cremation has taken place and no formal services will be held, however, if you wish to honour him in a way he would really appreciate, please donate your blood and give the gift of life.
Henry's family hopes you will share your condolences, memories and photos here.