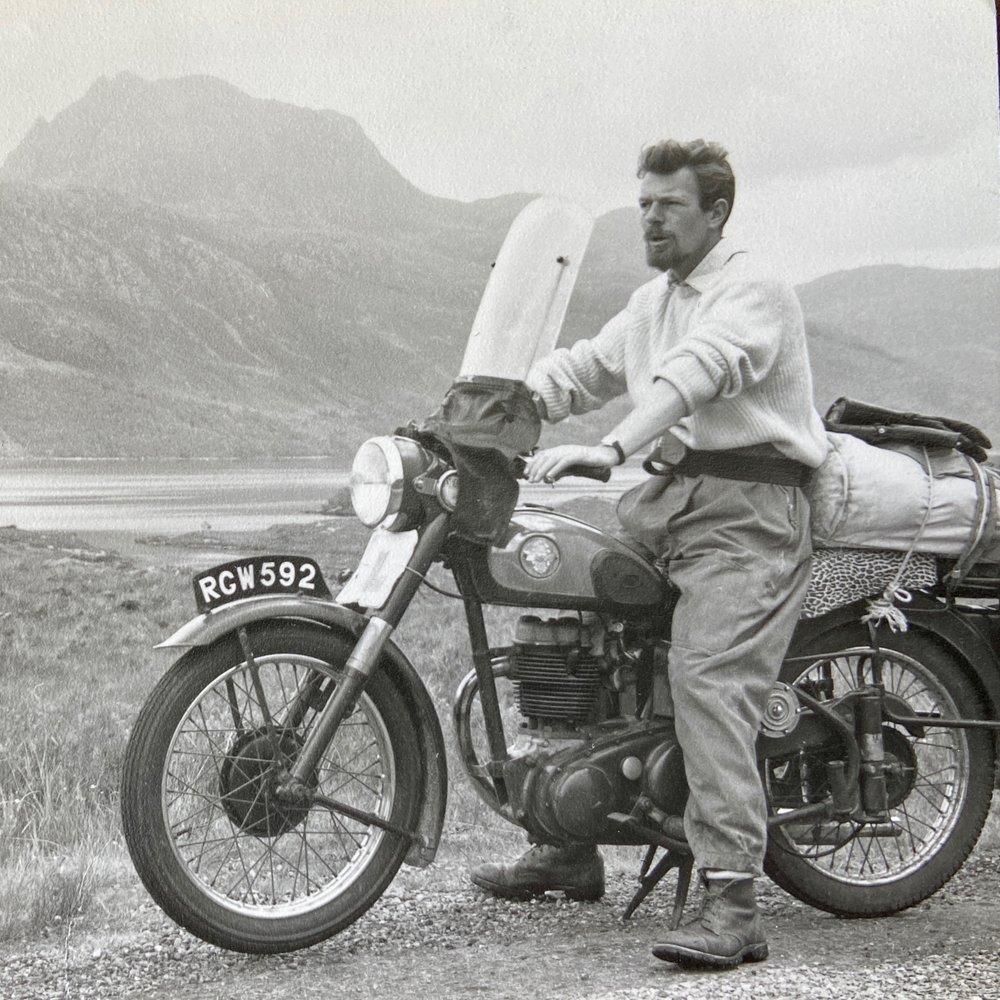 Obituary of Grant McAdam Young
Grant McAdam Young August 23, 1937 to August 24, 2020.
Grant McAdam Young, aged 83 years, of London, Ontario, passed August 24, 2020 after a courageous fight with cancer, at St. Joseph's Hospice, London, Ontario with family at his side.
Grant is survived by his beloved wife of almost 60 years Maureen (Mo). Dear father of Karen Wickham (Mark), Mark Young and Andrea Young. Incomparable grandfather (G-pa) to Amy Wickham (Preston), David Wickham (Elisabeth) and Ashleigh Suter (Dan). Predeceased by two brothers, Charlie Young and Billy Young in Scotland. Grant will be sadly missed by brothers-in-law Ally Wilson (Pat), England, and David Wilson (Carole), North Vancouver, BC, along with his nephew, his nieces, and their families.
Grant was born in Glasgow, Scotland and grew up in Rothesay on the Isle of Bute, Scotland. Grant obtained his BSc. and PhD from the University of Glasgow. Daughter Karen was born while Grant was working for a year at Swansea University, Wales. In the summer of 1963, Grant accepted a position with the Department of Earth Sciences (formerly Geology) at Western University, beginning what would be his life-long career as a professor of Geology. Maureen, toddler Karen and newly born Mark joined him in London in January of 1964 to start their new life as a family in Canada. Daughter Andrea was born two years later. The family moved to Oakridge Acres in London, and purchased the house where they have lived for more than 50 years.
Geology took Grant all over the world with his field work, conferences and sabbaticals. He liked nothing better than camping and being in the field; from the Arctic to Australia, the more remote the better. Maureen accompanied him on many memorable trips including to Prague (they were there during the Soviet invasion of 1968), China, South Africa and Australia. The family spent sabbatical years in the south of France and California. Many memories were made at the annual undergraduate Field Camp at Whitefish Falls, deep in the Huronian rocks which were such an important part of his research and teaching career.
Grant was an outstanding Geoscientist whose impact and insight will continue to have a major influence on future research into our understanding of the Earth. His early work began with studies of glacial rocks in northern Ontario, and quickly expanded to include work on glacial and related rocks in the Yukon and Nunavut, Australia, Alaska and northern and southern Africa. He always based his work on highly detailed field observations, supported by geochemical and petrographic investigations, and interpreted these in terms of both their local and global significance. His pioneering research on how rocks are broken down by weathering in different climatic settings has influenced many significant studies around the world.
Grant was continuing to work on his collaborative research up until the week he landed in hospital, with the most recent focus involving the area of Scotland where he and his colleague Glen had both started out doing geology so many decades ago. He was a wonderful teacher and will be greatly missed by his many colleagues in the geological community, as well as by the numerous undergraduate, and graduate students he has inspired.
The family has received numerous emails that we have been fortunate to be able to share with Grant in the past few weeks. There is no better way to remember Grant than to share some of these sentiments :
I always imagined Grant would outlast everyone, because he conveyed the impression of irresistible strength.
Grant is as tough as they come.
"Mr. Indestructible" your Dad who took me and many of his other proteges through all sorts of extreme situations.
As I'm sure you are aware, your Dad was solely responsible for a generation of earth scientists.
Grant has been the most important teacher and friend of my "adult" life.
He has been a wonderfully generous and stimulating colleague in all we have done together, and my admiration of him as a research scientist is quite profound.
The family would like to send sincere thanks to every one of the wonderful caring staff at St. Joseph's Hospice. We will not forget your kindness.
Cremation has taken place. At Grant's request there will be no funeral.
In lieu of flowers, in Grant's memory, we ask that you consider a donation to St. Joseph's Hospice, London ON at https://www.canadahelps.org/en/dn/475 Alternatively, in honour of Grant's love of the field, a donation to help students attend field camp: Geoscience Field Schools, attention Kendra Lealess, Western University, Westminster Hall, Suite 110, 1151 Richmond St. London, ON N6A 3K7 (cheques payable to Western University) or by calling 519-661-4200 or online at www.westernconnect.ca/young
"To the well organized mind, death is, but the next great adventure." J.K. Rowling
.