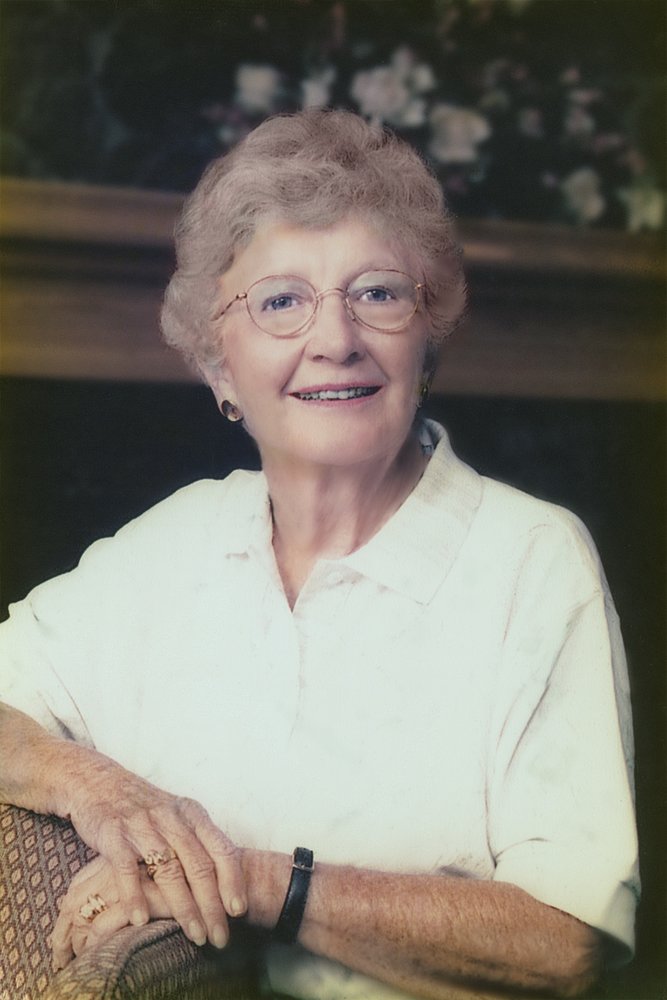 Obituary of Cora Evans
Cora Marie Evans. She chose her departure date from this world as October 4th, 2020, at Ashwood Manor Retirement Home in London, ON.
Born in North Sydney, Nova Scotia on May 31, 1924 to Douglas and Florence LeMoine, Cora was their youngest child and sibling of Harold and Muriel. Adored wife of Donald William Evans; they resided in London, Ontario and were married for 65 years. Caring mother of Dougie (died in 1948), Judy (Brad) and Janice (Nancy). Gramma to her beloved mini schnauzers, Milo and Max.
She will be fondly remembered by relatives, friends and business associates. Cora has extended family in London, Nova Scotia, Toronto, Port Ryerse, Bancroft and Niagara-on-the-Lake. Ahead of her time, she was a career woman, and worked in promotions for 23 years at CFPL Radio.
Cora was a 60-year member at Highland Country Club where she loved to play in the club championships, often winning in her age group. She was proud to be awarded Life Master in the American Contract Bridge League and she played at The London Bridge Centre for as long as she could before her sight failed her.
She travelled to many countries, before enjoying happy winters as a snow bird in New Port Richey, Florida.
Cora was in a word, remarkable. She was a loyal friend to many, smart, witty and had a good sense of humour. Lifetime friend to her sister-in-law, Dorothy Elgie (Evans). She could remember and retell the plots of books and movies from 20 years ago! She was also a voracious reader and loved musical theatre.
You would always find fresh flowers from the garden in her tidy home and her favourites were yellow roses.
She was stubborn, determined and easy to please. She had a zest for life and having lots of laughs and fun was her passion. Cora celebrated all the holidays but particularly loved Christmas and the lights.
Cora didn't want anyone to be sad about her passing, as she said she'd had a wonderful life.
Her eyes were blue – like the sea.
Many thanks to the staff at Royalcliffe & Ashwood Manor for their compassionate care of our mom, in the last years of her life. Donations, in her memory, to Anova House (formerly Women's Community House), 255 Horton St. E., 3rd floor, London, ON N6B 1L1.