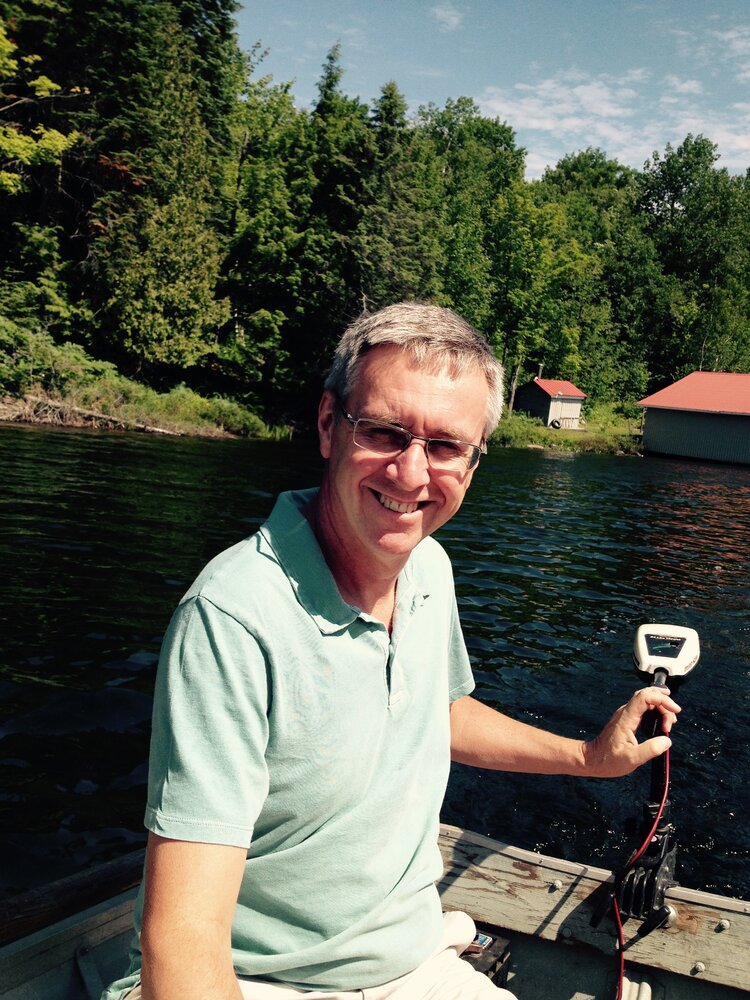 Obituary of Daniel Raymond Charbonneau
Daniel Charbonneau (1960-2022)
The family announces with sorrow the passing of Daniel Raymond Charbonneau. Daniel died peacefully at home on August 27th 2022, surrounded by his family.
He was the beloved husband of Claudette, the loving father of Catherine (Martin) and Mathieu (Miriah) and the adoring grandad of Benjamin. He was the cherished son of Elizabeth and Raymond Charbonneau. Daniel is survived by his siblings Andrea (Norm) Paquette, Stephen Charbonneau and Liana (Roger) Sauve. He is also survived by his parents-in-law Lily and Ronald Fauvelle, and by his sister-in-law Diane (Ron) Lawrence. He leaves behind a number of nieces and nephews as well as an army of friends whom he loved.
Dan greatly enjoyed the outdoors and had since childhood spent time exploring, fishing and camping. He had a passion for teaching and was very proud of his chosen profession. "M.Charbs" had a lasting impact on many of his students. Dan was an avid hiker who loved to travel, to read and to learn. He was strong, kind, thoughtful and he loved to laugh.
Dan was first and foremost a family man. He leaves his wife, children and grandchild with a lifetime of warm memories, adventures, life lessons and love. His memory will live on in them.
A celebration of life for friends and family will take place on Saturday, September 3rd 2022 at La Fromagerie in Sudbury, Ontario. The family will be receiving guests from 12pm to 2pm.
Memorial donations can be made to The Leukemia & Lymphoma Society of Canada at www.bloodcancers.ca.