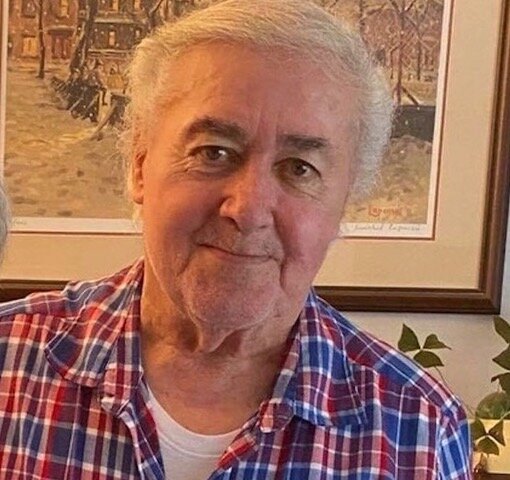 Obituary of Bud Gracey
Clifford ''Bud'' John Gracey of London, Ontario peacefully passed away surrounded by his family on March 17, 2023 at the age of 83 after a courageous battle with cancer.
Bud was born on Feb 13, 1940 to Ruby Lenora Horn and Clifford Haunce Gracey. In 1956, Bud met his love, Jacqueline (Leonard), while she was waiting for the bus. They were married on July 1, 1961 and went on to have 4 children Doug (Edna), Susie (Dave), Donny and Clifford ''Bud'' (Lynn).
Bud worked artistically with his hands his entire life, learning to upholster from a young age. He first worked at Wilson's Auto Upholstery where he learned his trade and then at CFB London in the transportation department and at London Auto Upholstery where he reupholstered auto and boat seats, and furniture.
In his retirement years, Bud loved woodworking and working in his gardens where he would feed the chipmunks. He continued his love of upholstering and sewing in his basement workshop. He loved country music and would often tap his fingers and hum along to his favourite tunes at the dining room table.
He was a dedicated grandfather to his grandchildren, who lovingly called him Pops and who he often visited while making the rounds browsing the garage sales on Saturday mornings.
Bud is predeceased by his mother, Ruby Gracey and his Granddad, John Isaac Horn. He is survived by his wife, Jackie; his son Doug (Edna); his daughter Susie (Dave) Chappell; his son Donny, his son Clifford ''Bud'' (Lynn); his grandchildren, Donny (Michelle), Kaylen (Jesse), Kevin, Keith (Amy), Nick, Carson, Melaina Tucker, Mariah Tucker, Mitch Tucker; his great granddaughter, Tessa; his siblings, Robert (Joyce), Shirley Garnier, June (Ross) Munro, Norm (Patty), Rick, Jimmy (Vicky); and his sister-in-law Mae (Mike) Pace.
A service will be held at Woodland Cemetery on Thursday March 23 at 1:00pm. In lieu of flowers, the family requests donations be made to the Canadian Cancer Society.
For everyone who would like to commemorate his life and share stories, please join us at the Western Ontario Fish and Game Protection Association, 790 Southdale Rd East from 2:30-4:30 on March 23, 2023.