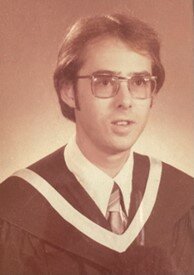 Obituary of Gary Brian Eggett
It is with great sadness that the family of Gary Brian Eggett announce his passing on Monday May 1, 2023.
Gary was the loving son of Violet H. Eggett and Jack W.Eggett and will be lovingly remembered by his children, Paul, Joanna, and Sarah; his best friend John Gilbert, and numerous other family members and friends.
Gary will be remembered for his goofy sense of humor, his wonderfully outgoing personality, his kindness, and his exceptional style. Gary was a loving father, great friend, and was a strong believer of his faith.
A burial service will be held on Friday May 5, 2023 at 3:30pm at Woodland Cemetary, Mausoleum and Crematorium, 493 Springbank Drive, London, Ontario.
A celebration of life will be held on Saturday May 6, 2023 from 12:00pm - 3:00pm at Mount Zion United Church, 471 Ridgewood Cres, London, Ontario.