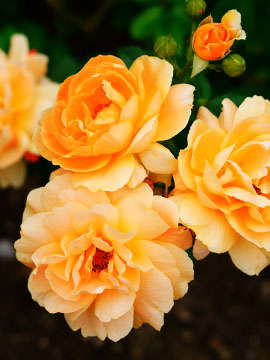 Obituary of Lynn Wall
On mother's Day 2019 (May 12th), the world lost another light as Lynn Wall passed away. She died of advanced cancer at Jessica's House (a hospice) in Exeter, Ontario.
She was living previous to that in Clinton (Vanastra), Ontario.
There is a planned memorial service / celebration at the Byron Legion, Branch 533, in London Ontario, on June 2nd from 1 to 2 Pm with socializing afterwards, from 2 to 3 PM.
Lynn Wall was born November 25th, 1943 in Toronto, Ontario.
She married and is predeceased by Lloyd (Arthur) Wall.
Lloyd (Art) Wall was born in Wingham, Ontario
Lynn Wall is survived by her son Thomas Wall, and her lovely daughters Tracey Tait, and Tiffany Fidom as well George Wall, whom, she considered her son and Samantha Bond (Wall) who she considered her Daughter In-law, and last but not least by her son in-law Peter Waldron .
She is predeceased by both her mother (Pansy (McKittrick) Emerson) and father (Thomas Emerson) – both born in Toronto as well as her mother in-law Evey (Eva) (Taylor) Wall and father in-law ((Thomas (Harry) Wall.))
She is also predeceased by her husband ((Lloyd (Arthur) Wall)) as well Neil Wall, whom in every way that mattered she considered her son.
She is survived by a brother and a sister as well as sisters in-laws and brother in-laws.
There have been 14 grandchildren and 18 great grandchildren.
Unfortunately, it is with sadness as with the way in large families that we must acknowledge also that many family members on both sides have also predeceased mother, and gone on before her.
To send flowers to the family or plant a tree in memory of Lynn Wall, please visit Tribute Store
Celebration of Life
1:00 pm - 2:00 pm
Sunday, June 2, 2019
Royal Canadian Legion
Branch 533, 1276 Commissioners Road West
London, Ontario, Canada