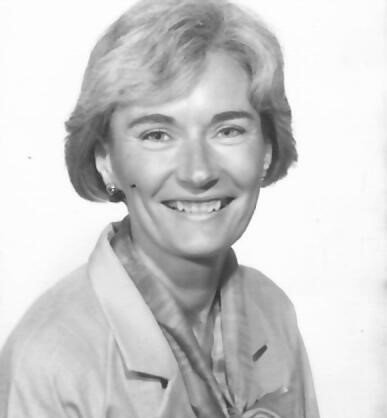 Obituary of Valerie Woodward
Valerie, known as Val to family and friends, passed away on 23rd October at University Hospital. Her husband of 40 years Jack was at her bedside throughout her final few days at the hospital.
Val was born in London, UK in 1944, the older daughter of the late Jean and Ken Burnell. She is survived by her husband Jack, his son Grant and grandchildren Jenna, Shawn, and Travis, her sister Joan (Jo), and Sandy Whyte. Val graduated from Keele University with a degree in Mathematics and Economics. Shortly after graduating Val left England for Calgary where Val worked for the university's computer department. Subsequently she moved from Calgary to London, Ontario. Here Val initially worked for Western University and then for Canada Trust where she specialized in computer security and became a respected authority on the subject.
Several years later partly through the tennis club Val met Jack. They spent 40 very happy years together both enjoying golf, skiing, tennis, and international travel together. They also had their own hobbies. Latterly Val became an excellent amateur photographer and was well respected with many friends at the London Camera Club.
Val was a very positive, warm, friendly and caring person and she will be much missed by Jo, Jack and his family, and all her friends at the London Camera Club, the Goodlife gym, and her birth country.
Sleep well dearest Val, forever in our hearts and in our thoughts.