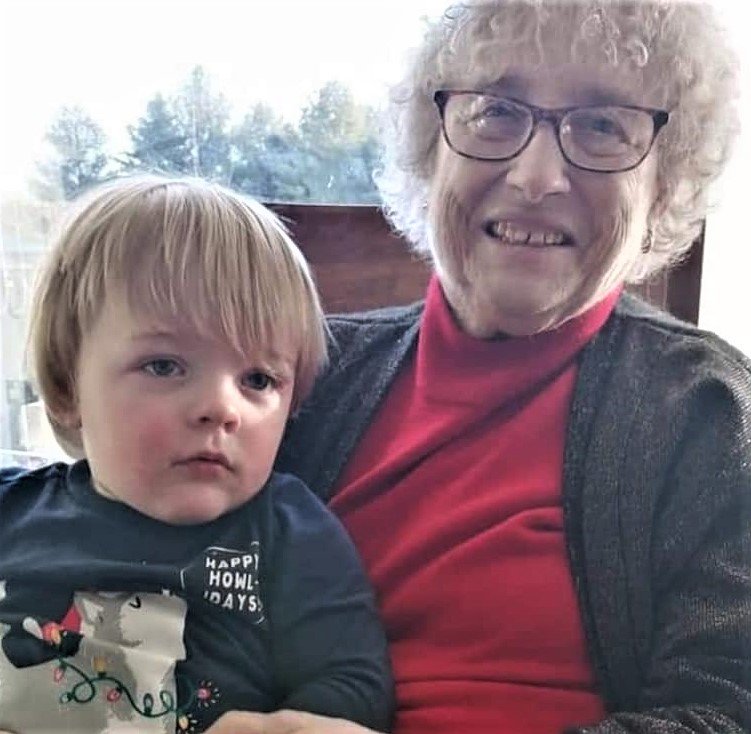 Obituary of Linda Ungarian
Linda Darlene Ungarian (nee Perkins)
July 23, 1948 to January 20, 2021
Linda Darlene Ungarian (nee Perkins) was born with roughly the same fighting spirit possessed by a Roman legion. If she felt something was wrong she would tell you so. She wasn't afraid to speak her mind.
To anyone.
In any situation.
That spirit served her well as she faced one illness after another in her later years, and as she battled Covid-19 for more than two weeks in the ICU at University Hospital. That fight ended peacefully Wednesday afternoon.
Her feistiness could not obscure her kind heart. She loved her children, grandchildren and great-grandson. Mom was so proud when her first grandchild, Jena, arrived and that feeling only grew as Jamie, Trevor, Emily and Holden entered her life. She loved spoiling them and never tired of spending time with them and sharing their stories to everyone she encountered. Her great grandson Nicholas sparked a whole new generation of stories to her collection.
Mom didn't surrender to fear. She never enjoyed driving but still braved London streets for more than 40 years. She found it hard to give up her license since it meant an end to the independence she cherished, and her summers at her trailer at Birch Pine Park near Thedford.
For years she worked in health care at the McCormick Home and the Dearness Home.
Mom was predeceased by her husband Stephen Ungarian in 2015. During their more than 20 years together they married not only each other, but the other's passions. For Stephen that meant learning to enjoy family gatherings and spoiling grandchildren. For Mom it meant learning to, if not enjoy, then at least to accept the reality that sports existed.
Going halfway was never her style so Mom and Stephen volunteered at countless minor hockey tournaments at the Western Fair Association, minor football games, 3-on-3 basketball tournaments and Play On road hockey tournaments. They volunteered at both Memorial Cups that London hosted. She didn't really "get" sports—she couldn't have explained offside, the give and go, or how the neutral zone trap nearly ruined hockey—but she enjoyed seeing the passion and determination the players displayed.
Mom is survived by her children Kathy (Doug) Kestle, and Derek (Heather) Swartz, as well as her sisters Sheila (John) Warnes, Karen Brothers and Alice (Norbert) Boehme, her baby brother Rodney Perkins (Jeanie Angus-Perkins), as well as by many nieces and nephews. She will be missed by lifelong friend Bev Wood, the Sunday brunch crew that met at Riverdale Family Restaurant, and by her many friends at the Forest Hill Proudfoot Seniors Club.
She was pre-deceased by her mother Audrey Ruth Perkins, stepfather Phil Newson and her brother-in-law Richard Brothers.
The family wants to thank the unbelievably caring staff at University Hospital's ICU. They not only cared for Mom with the utmost skill, but they never failed to treat her—and us—compassionately. They talked with her for hours day after day; they patiently explained everything to her and to her increasingly distressed family. In her final days they arranged video chats so we could see Mom and so that she could hear our voices. They held her hand as she drew her final breath so she did not have to face the end alone.
To Julie, Scott, Julia, Amy, Charlene, Katie, Asha, Jamie, Krista, Jenna, Lisa, Vincent, Kristy, Aaron, Dr. Liu, Dr. Habjan, Dr. Mele, Dr. Andre, Josh and Heather, saying thank you seems so insufficient. But so too does every other word and thought. Your many kindnesses can never be fully repaid. All we can do is try to pay it forward.
So, how best to remember Mom? Flowers are nice. But they will wilt long before family and friends can be together to celebrate her life. She would not object to you getting some for yourself to make your own home a little more cheerful during these bleak, wintry days.
Donations in her memory can be made to the Canadian Diabetes Foundation, The Heart and Stroke Foundation, The Lung Association, The Canadian Kidney Foundation and The London Health Sciences Foundation. Donations to the London Minor Hockey Association and the London Minor Football Association or to a minor sports organization of your choice would also be fitting.
During the pandemic Mom tried to minimize her contacts so most of her communication with loved ones was over the phone. In one of our last conversations, a video chat the day before she had to be placed on a ventilator, she said that what she missed most in these times were the hugs from her family. Because of this damn pandemic, she never received the hugs that each of us wanted to give her.
So the most fitting tribute for her is this: be kind to one another. Keep safe, wash your hands, wear a mask. That way no one else has to go without a hug.