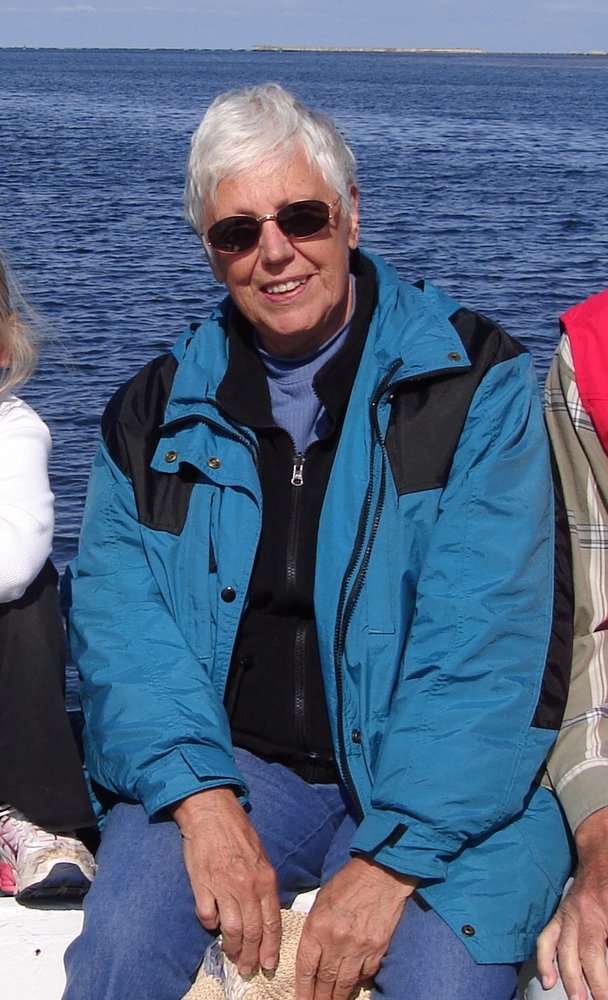 Obituary of Mary Louisa Nicholson
Mary Lou (Louisa) Nicholson (Nee Swim)
It is with great sadness that we announce the passing of Mary Lou (Louisa) Nicholson (Nee Swim). Mary Lou passed away peacefully at Mount Hope Centre for Long Term Care in London Ontario on August 4th, 2021 in her 88th year. She will be sadly missed by her husband and life partner in adventure Bill (John William Warren) Nicholson, to whom she was married for over 66 years, as well as her loving family and friends.
Mary Lou also leaves behind her 3 adoring sons, Donald(Sophie) of Weston, Massachusetts, Brian of Ottawa, and Scott (Krys) of Madoc. Mary Lou is also survived by her 3 granddaughters (Courtney, Cassidy, and Kimberly), her grandson Brent, and her 3 great grandchildren Brooke, Grayson, and Everleigh.
Mary Lou was predeceased by her 2 brothers, Earl and Robert.
Mary Lou was a graduate of Mount Allison University, as well as the University of Guelph. She was a lifelong lover of art, an avid world traveller, and a voracious reader. She also had a true passion for family time, especially the many large family gatherings at the summer cottage on P.E.I. She was a 30 year cancer survivor, and handled life's ups and downs with courage, grace and class.
As per Mary Lou's wishes, there will be no funeral or memorial service, nor visitations. Her ashes will be interred at a later date in the People's Cemetery in Summerside P.E.I.