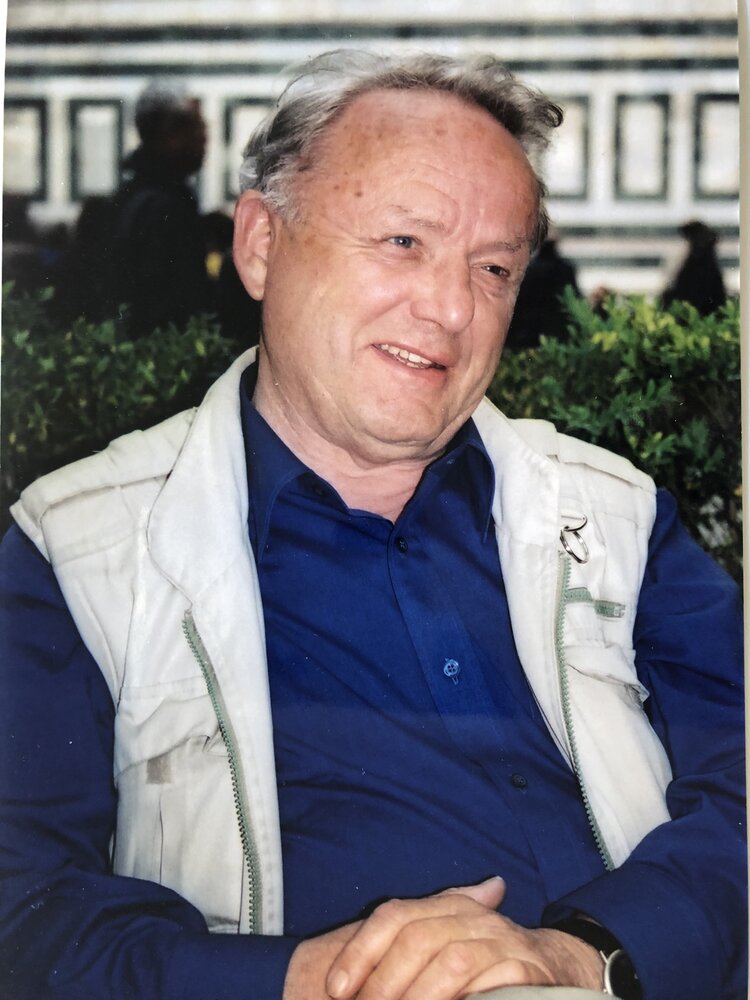 Obituary of Alec James Bevan Hartill
Alec James Bevan Hartill died peacefully at London's Victoria Hospital on October 18, 2021, in his 89th year after a long illness. Many thanks to all the Health Care Professionals at both McGarrell LTC facility in London and Victoria Hospital who were involved at any point in Alec's care. It was much appreciated and did not go unnoticed.
Alec is survived by sons: Carl, Kurt and Dieter, and daughters Tanya, and Karen. Also survived by grandchildren: Riley, Kyle, Mariela, Rebecca, Nathan, Elise, Zoe and Max and great grandchildren: Hank, Hermie, Chloe, Charlotte, and Cole. Alec is predeceased by his sister Maureen who died in her 81st year in 2016 (UK). Also survived by his loving partner Janice Bell who provided much care in his later years.
Alec instilled in his children a love of travel that was born from his own wanderlust as a young man. After school in England he embarked on a journey to Australia and New Zealand where he worked for a time on a sheep farm.
Returning to the UK Alec trained as a nurse where he met his wife Marlene. He later worked for Warner Chilcott in England as a pharmaceutical sales rep before transferring to London, Ontario in 1966. He continued working for Warner Chilcott and Parke-Davis for twenty plus years. Pharmaceuticals may well have been his job, but Alec's true passions included history, architecture, photography, as well as being a voracious reader, to which he attributed his extensive vocabulary.
Alec and Marlene started Hartill Art Associates in 1977, providing high quality photographic architectural images to libraries, universities, and museums around the world. This passion took him to many countries around the world including most of Europe, Mexico, Brazil, and Egypt.
Alec's work will live on forever in the Jstor Digital Archive, Scholar's Resource Digital Archive, as well as at the National Gallery of Art in Ottawa, to whom he donated his analogue slide collection. It's worth noting that many of Alec's images have also been published in books, scholarly journals and articles internationally.
Post cremation, the celebration of life will be held in the near future.