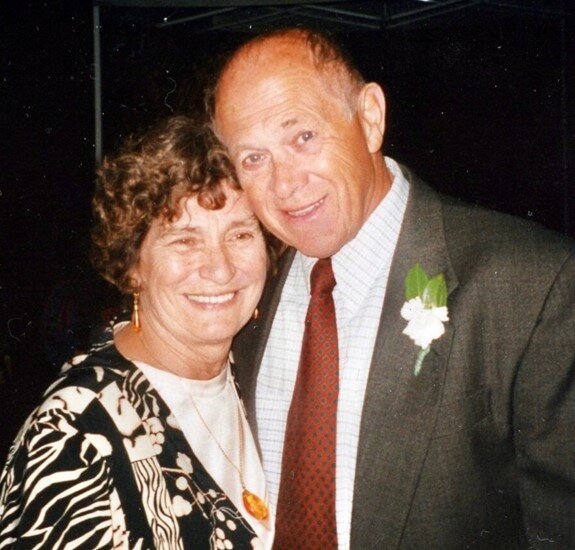 Obituary of Elizabeth Elfriede Lund
Gunner Henning Lund March 9, 1928 – January 20, 2022
Elizabeth Elfriedel Lund March 5, 1930 - January 22, 2022
Peacefully and just two days apart in their 67th year of marriage, Gunner Lund, 93 yrs old and Friedel Lund, 91 years old, departed this world together. As sad as this was it was so fitting since they spent a lifetime together.
Gunner was born in in Arninge Denmark and moved to Canada in 1951 travelling and working his way across the country as a farmer, lumberjack and Renaissance man until he met Friedel and then settled in London Ontario. He pursued a career as a Stationary Engineer and worked his way up to First Class and became Physical Plant Operations Manager at the University of Western Ontario.
Friedel was an energetic and outgoing woman. Born in Bökendorf Germany, she immigrated to Canada on her own in her mid twenties and embraced Canadian life whole-heartedly. With her husband, Gunner, she lovingly built a family and close group of friends that lasted their lifetime. They opened their hearts and home to friends of their children and the Lund home was known as a happy, and often tasty, place to be. Being parents and grandparents was a joy to them.
Both were athletic and enjoyed sports and outdoor activities and made that an integral part of family life which included camping, fishing, building ice rinks in the backyard, curling, golf, dancing and playing soccer with their grandchildren. Whenever possible they cheered on their children and grandchildren at sports events. They exhibited a strong work ethic and together renovated homes and created beautiful gardens.
Gunner and Friedel will be dearly missed by their children Eric and Cathy, daughter-in-law Sue, son-in-law Kevin, grandchildren Carly, Luke, Liam and Rowan and their close friends.
A Celebration of Life for family and friends will be held in the spring. Donations to the Alzheimer's Association of Ontario would be appreciated In lieu of flowers.