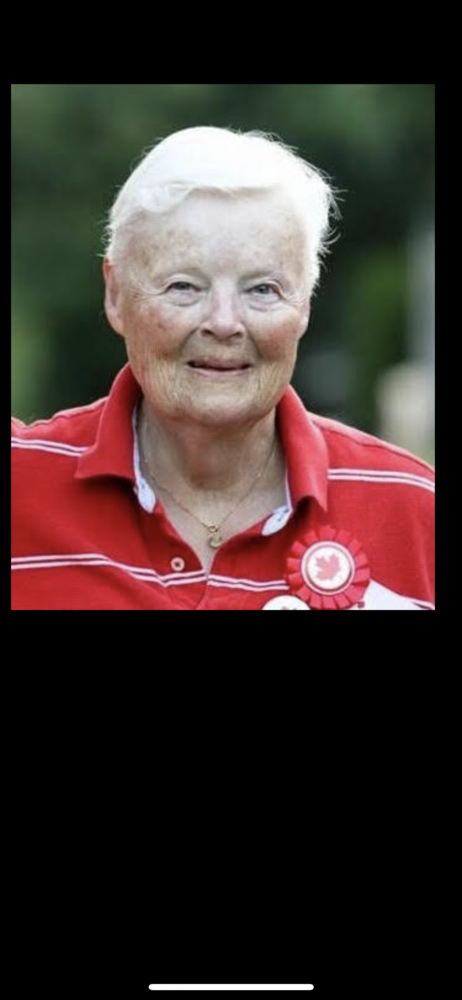 Obituary of Lynne Shantz
Shantz, Ann Lynne
After a long and courageous journey at University Hospital, Lynne passed away peacefully with her special friend and caregiver, Faith Campbell at her side on Thursday May 16, 2019.
Lynne was born on August 14, 1935 in Toronto, York County and was predeceased by her parents and brother. She will be sadly missed by many friends, especially Marion Cayley and her family.
Together, her 5 cat "family" & Lynne built a special bond of joy, love and admiration for many years of happiness and companionship.
Lynne's belief was to live life doing what you loved to do! She maintained this philosophy throughout her professional career as an elementary teacher for The Provincial Schools for the Deaf: Sir James Whitney, Belleville, Ernest C. Drury, Milton and retired as Principal at The Robarts (Elementary) School for the Deaf, London.
In retirement, Lynne was famous for her neighborhood impromptu patio & house parties. Her annual red and white Canada Day celebration was by far her favorite. She thrived on bringing family and friends together.
Lynne enjoyed golfing with the Tuesday morning Ladies League at the Llyndinshire Golf Club, was an active member of the Robarts Book Club, and loved the numerous cottage and golfing vacations.
Volunteering was an important part of Lynne's life: University Hospital, canvasing for political parties and helping out at various golf tournaments to name a few.
Her most relaxing moments were spent outside enjoying Nature, her cats, her home and her extended Berkshire Village neighbourhood family.
Also, thank you to Cathy, Jim, Bev, Cindy and Sharon for their kindness, visits and daily help.
Sincerest & special thanks to all the dedicated Doctors, Nurses and technicians, whose excellent personalized care, compassion and concern enhanced Lynne's daily life at University Hospital.
If you wish to make a Memorial donation in honour of Lynne's life, please consider Animalert, Animal Rescue Foundation or a donation of your choice.
Cremation has taken place: In keeping with Lynne's wishes there will be no funeral service.
OUR PATHS CROSSED HAPPILY IN YOUR LIFETIME, MAY THEY CROSS AGAIN IN THE FUTURE.